Actisense team grows to support expanding business
Five new talents have been brought in to support the growth of Poole-based Actisense, the market-leading marine electronics company.
Justin Cohen joins the business to take charge of the company's marketing strategy. With over two decades of PR and brand marketing experience, Justin will help identify key growth areas for the business and help to raise the company's presence in those areas.
Amy Miles has joined in the capacity of Compliance Manager. Actisense has proudly achieved ISO9001 and ISO14001 certification and Amy will take the lead in ensuring that those standards are upheld and that key performance metrics are achieved.
Marek Synowiec joins team as Senior Software Engineer. Actisense proudly give users free access to their software and Marek will join the busy team in creating ever-more useful tools for Actisense customers.
Beth Soden joins the team as Sales & Marketing Coordinator, following graduation from Cardiff University. Beth will be a valuable support resource for both the sales and marketing functions in the business.
Josh Keets is the company's new Technical Support Engineer and will be customers' first port of call when requiring technical assistance with their Actisense products.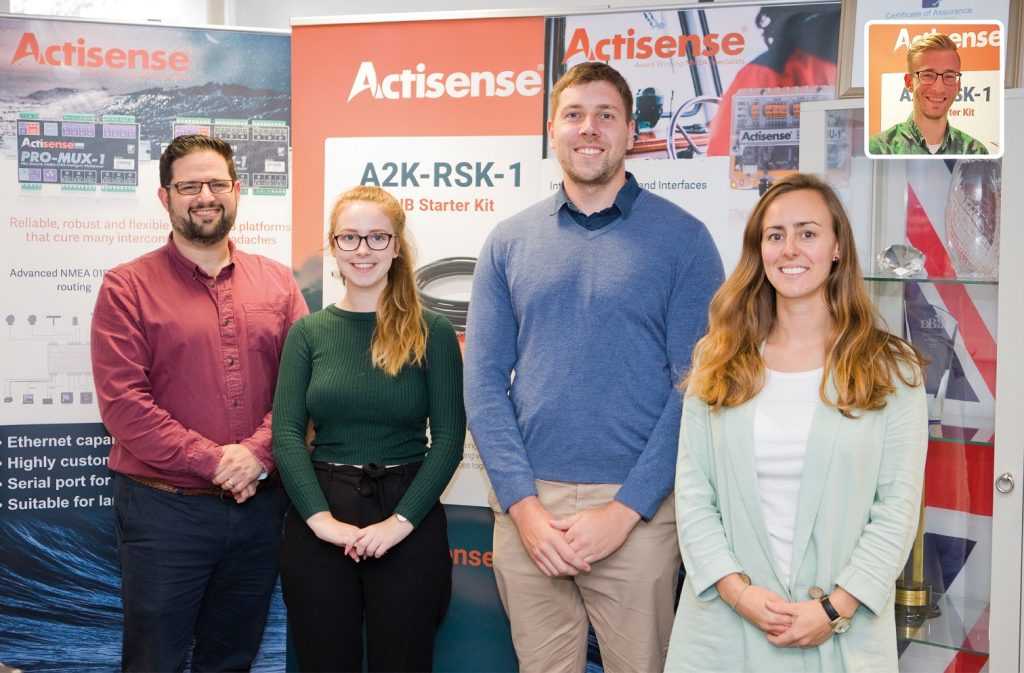 Justin Cohen, Beth Soden, Marek Synowiec, Amy Miles, Josh Keets
The new hires reflect the continuing expansion of the Poole-based company, which serves both the leisure and commercial marine markets across the globe.
Welcoming the new team members, Phil Whitehurst, CEO of Actisense said:
"I am delighted to welcome Justin, Amy, Marek, Beth and Josh to the company. Their contributions are already making a big difference to the Actisense team, and we are delighted to have them on board.
Our growing team is a reflection of our growing global reach. With 28 members in the team now, Actisense has never been better placed to achieve our company and commercial aspirations."