Keep Up To Date with our latest company and product news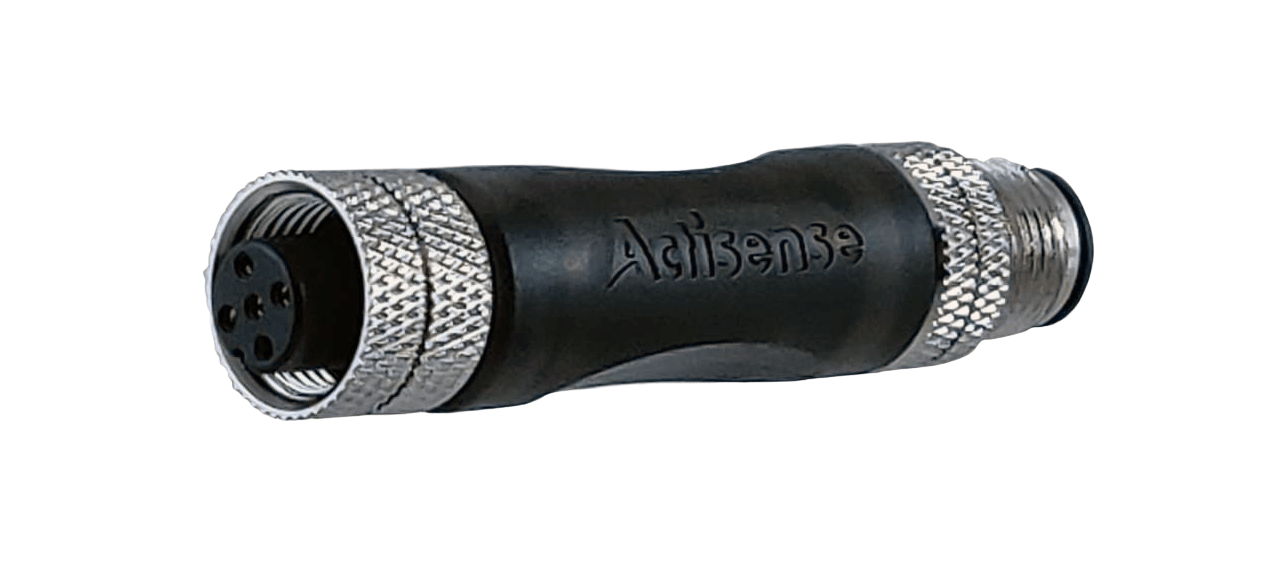 Marine electronics specialist, Actisense, unveiled an industry first at METS 2019 – TER-U – a smart universal micro-terminator for the NMEA 2000® bus. That product will now be available to order in the coming weeks.
What makes the TER-U unique is that it acts as an intelligent diagnostic terminator which provides instant feedback as to the state of the NMEA 2000 bus onboard. It is also a universal terminator which can be used as an in-line terminator or else as either a Male or Female terminator, as it comes supplied with blanking caps.
Phil Whitehurst, CEO of Actisense, said:
"In our experience, we have found that the vast majority of issues with NMEA 2000 networks are simply due to the fact that the bus is not powered (e.g. due to a blown fuse), the voltage is too low (e.g. because of bus length; device current from LEN are not calculated correctly; or new devices added to the bus change the overall LEN), or networks are not terminated correctly (i.e. bus does not have 2 terminators).

Because the TER-U is not only a termination resistor, but it has a built-in high accuracy voltage monitoring circuit which continuously monitors the bus voltage, it will illuminate its internal LEDs when it detects that the bus voltage is of the correct polarity. If it detects that the voltage is within the minimum required range, it will indicate 'GREEN' immediately, providing continuous valuable feedback as to the state of the bus."
Mr Whitehurst went on to explain that if the voltage fell below the minimum required level of 9.0V then the LED's would illuminate 'RED', showing there was a potential problem with the NMEA 2000 bus power. Similarly, if the LED's did not illuminate at all, that would indicate that there was no power or that the polarity was incorrect. This monitoring function would happen continuously and remain permanent.
Because these terminators are illuminated, they instantly provide feedback that the terminator is actually present (i.e. able to identify that there are two terminators present) – especially helpful in difficult-to-reach locations.
This smart universal micro-terminator can be used as either a male or female terminator or even as a feed through terminator for applications at the top of masts, thus making it truly universal. Like all Actisense A2K products, it is fully over-moulded (IP67) and utilises Metal Coupling Nuts making it rugged and reliable.
For more information about Actisense and the rest of their award-winning NMEA products, visit: www.actisense.com.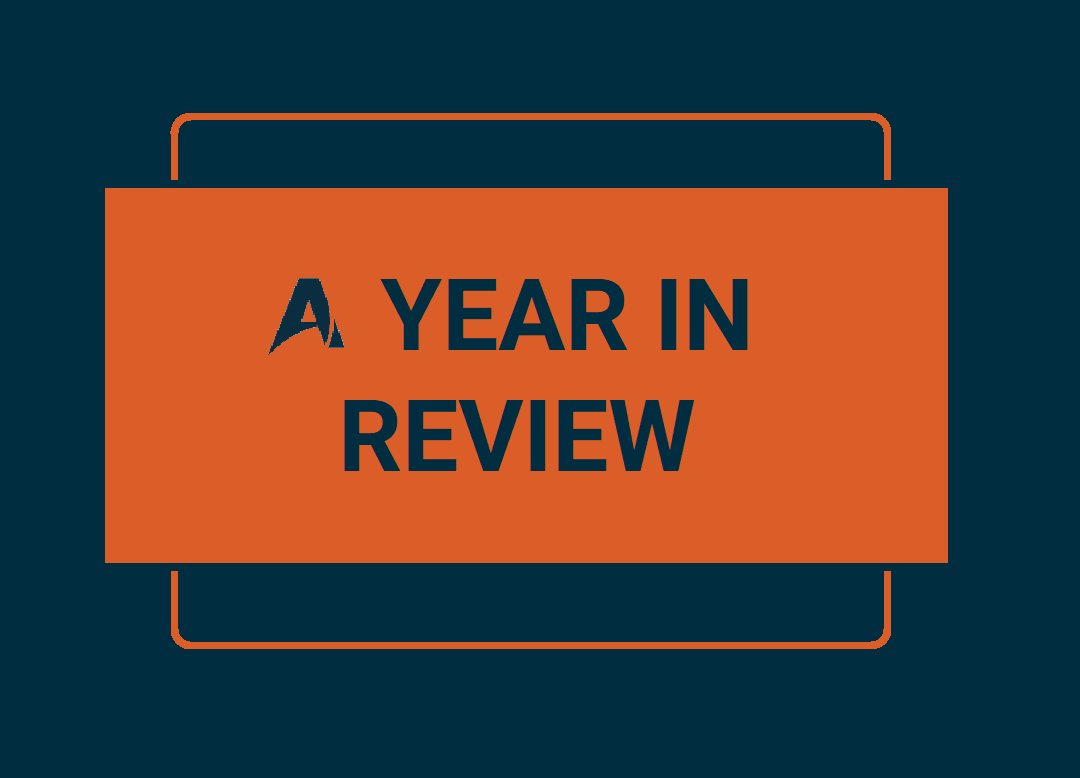 Actisense enjoyed the most successful year of our 22 year history in 2019. We have grown from a small one-man operation to an internationally recognised market-leading marine electronics brand, now working with 80+ distributors in 45 countries around the globe.
The company is proud to represent Great Britain on the world marine stage. In our niche field of marine electronics, Actisense has positioned ourselves with key working partnerships alongside some of the world's leading manufacturers to be a core component enabler of some of their solutions, including Raymarine, Siren Marine, and Airmar to name a few, on top of having some of the industry's best respected NMEA solutions in our stable of products.
In the last year, Actisense has sold over 50,000 units globally, as well as having brought 2 new products to market: the W2K-1 NMEA 2000 to WiFi gateway and data logger, and the SBN-2 8-way Self-contained Boat Network – both commercial hits as soon as they came to market. Our upcoming TER-U Smart Universal Terminator is poised to make a significant impact on the global installer market by solving a fundamental challenge for them.
As a business, Actisense has grown to 28 members of staff and has increased turnover and profitability year on year. We were proud to have been awarded the British Chamber award for the UK's Small Business of the Year, as well as having won the inaugural Maritime UK Award for International Trade.
Research has also helped Actisense identify an opportunity to diversify into the agricultural vehicle market, among other potential vertical markets. Actisense supplied 2500 units to this market in 2018/19 and started working with major US agricultural company with other large potential projects nearing fruition.
Reinvestment continues into 2020, with further product R&D and increased investment into marketing initiatives including a refreshed website and the incorporation of AI.
Everything that we do, and all of our success, is thanks to the dedication of our talented team and the wonderful support from you, our customers, commercial partners, distributors, dealers and installers. We will continue to work hard to be your brand of choice for marine electronics solutions and wish you a productive and prosperous year ahead!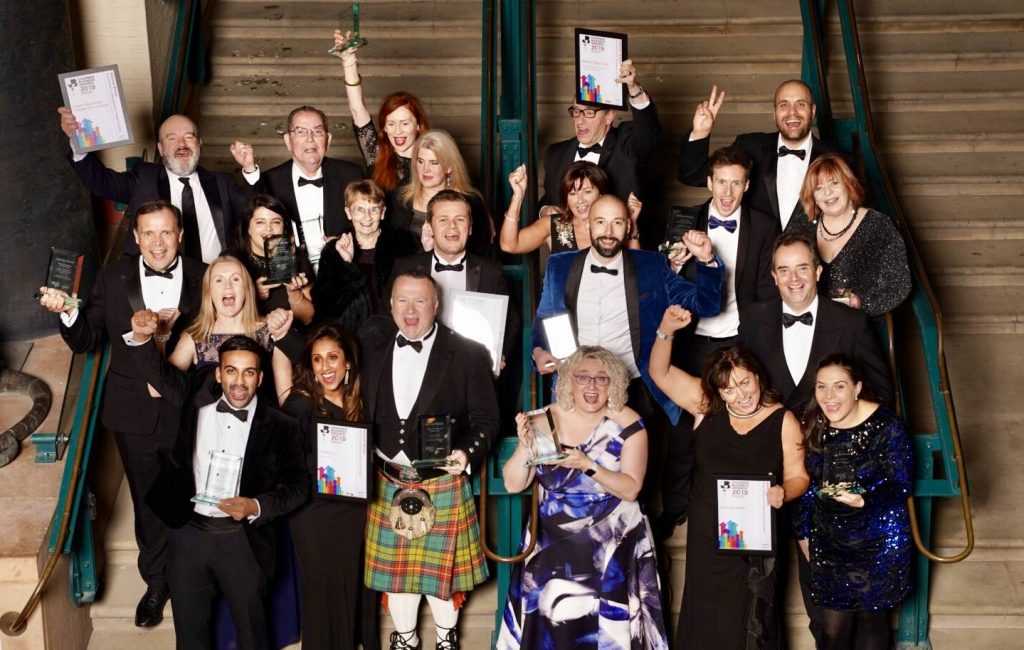 Poole-based marine electronics specialists, Actisense, were awarded the title of Small Business of the Year at the British Chambers national Chamber Awards, which took place at London's Tobacco Dock on Thursday 28th November.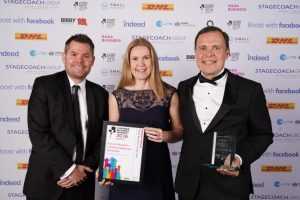 The glitzy awards ceremony is one of the UK's most contested and prestigious business award programmes. Each year, from Aberdeen to Cornwall, organisations of all sizes and sectors compete for the coveted titles and the national recognition they bring.
The Small Business of the Year category, sponsored by Facebook, was contested by 9 regional winners from around the country. The judges selected Actisense as the overall winner for showing clear differentiation of their products from their competitors, showing strong managerial and financial performance and for displaying clear innovation and potential for even further growth. The business also won acclaim by showing evidence of their commitment to their staff.
Phil Whitehurst, CEO of Actisense, collected the award, saying: "Our team of 28 talented individuals have worked incredibly hard to make Actisense the well-respected brand that it is today. We have developed award-winning products and built up a fantastic network of trusted international distributors who are themselves an extended part of the Actisense family. Together, we continue to delight our customers and we look forward to another exciting year ahead with even more exciting innovations planned. Thank you to Facebook for this great honour – we're immensely proud!"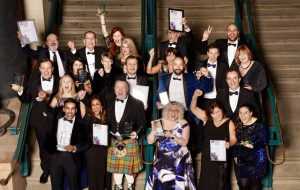 For more about the Chamber Awards, visit https://www.britishchambers.org.uk/events/chamber-awards.