How to get the engine data you need on your NMEA 2000 Network
There are thousands of available gauges on the market, all of which can present valuable data to you from your engine. The Actisense Toolkit has a robust library of gauges/senders to choose from. But what should you do if your gauge/sender isn't listed in the library. We've got you covered with our Custom Gauge Manager…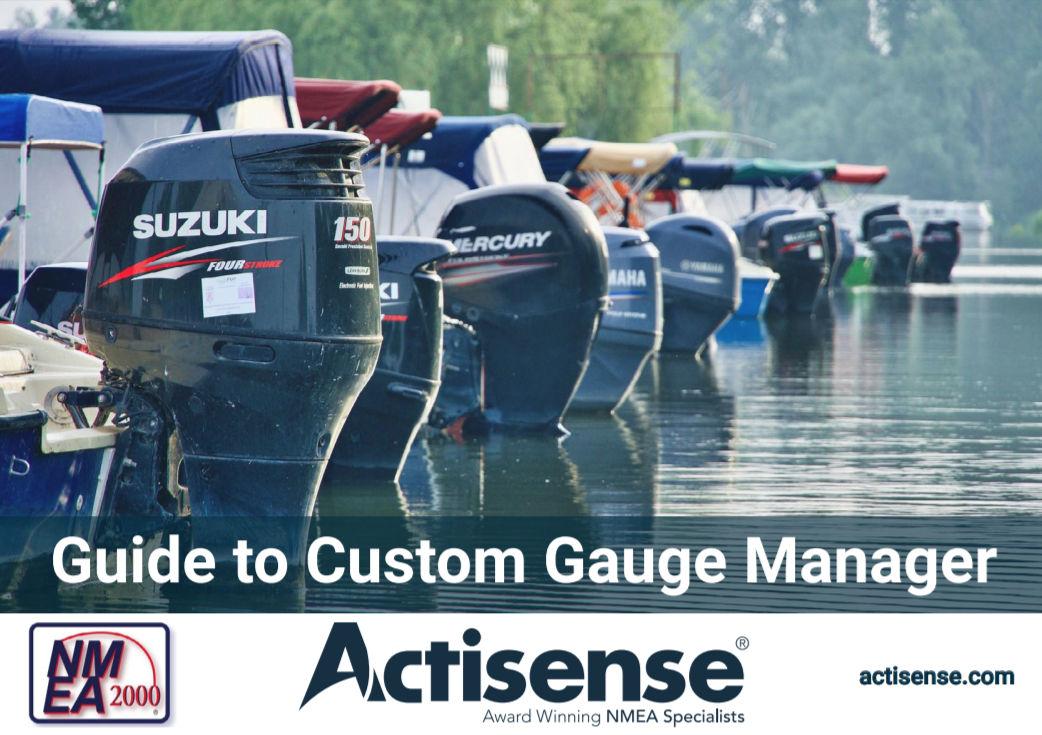 Custom Gauge Monitor
The EMU-1 already supports a large library of gauges. However, this great tool can be used to configure your own gauge if it isn't supported in our library.
The Custom Gauge Manager (CGM) within Actisense Toolkit is a utility designed for users to create their own gauges by creating a graph consisting of voltage against the output of the connected sender/gauge pairing.
Download this complete guide to using the CGM below.
EMU-1 NMEA 2000 Engine Monitoring Unit
The Actisense EMU-1 converts data from analogue engine gauges/senders into NMEA 2000 data. That engine data is then easily shareable throughout the NMEA 2000 bus. The EMU-1 digitises analogue engine sensors which enables NMEA 2000 MFDs to keep track of the performance of connected engine(s) on a vessel.
Monitor vital engine parameters such as temperature, pressure RPM and fluid levels from up to two engines with ease.